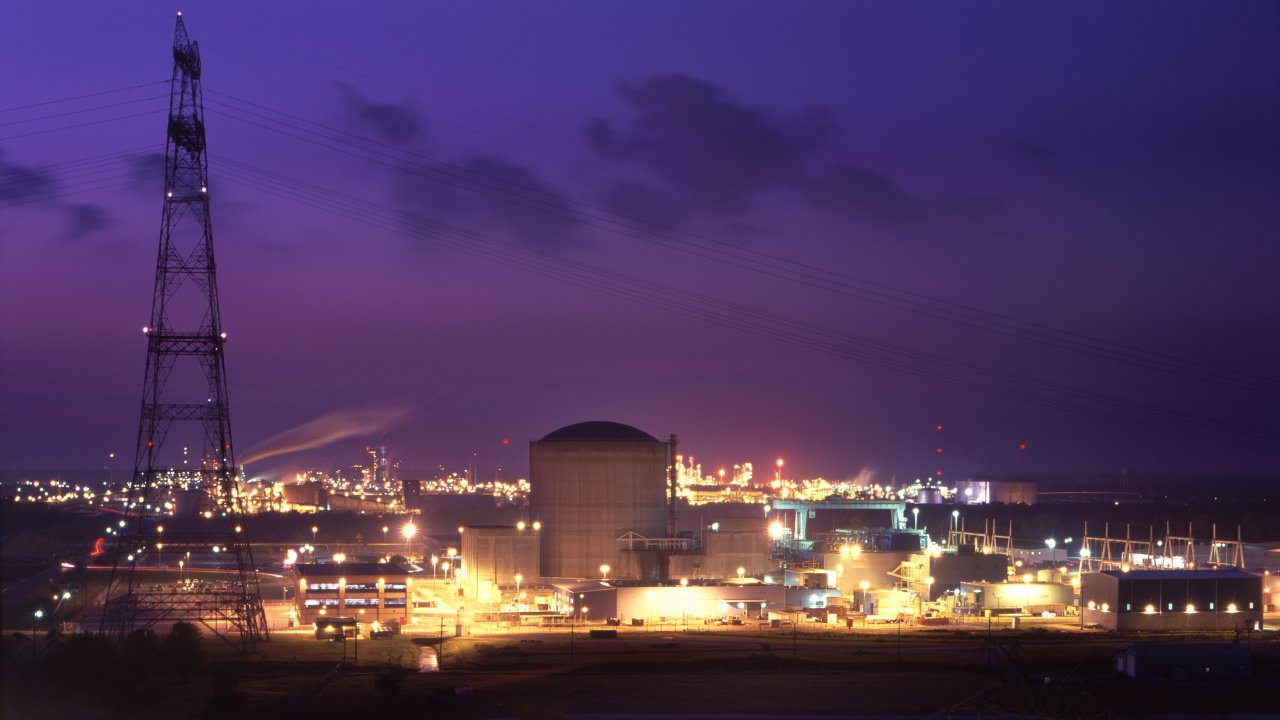 In 2015, Waterford 3 Steam Electric Station in Killona, La., celebrated 30 years of producing safe, clean and reliable electricity for customers in Louisiana. In 2012, Waterford 3 built upon that legacy of excellence for years to come through a steam generator replacement project. The project was one of many that will enable the plant's 1,159 dependable megawatts of electricity to continue supplying approximately 10 percent of the state's needs.
A hallmark of Entergy and Waterford 3 is strengthening our communities. The employees of Waterford build up their local communities through a variety of outreach efforts supporting education, the arts, environmental awareness, workforce development and helping those in need by partnering with the United Way of St. Charles Parish. Waterford is an industry-recognized leader in nuclear power and the staff stands ready to power Louisiana into the future.
Waterford 3
Killona, La.

Owner:

Entergy Louisiana, LLC

Maximum Dependable Capacity:
1,152 MW

Reactor Type:

Pressurized Water Reactor

Reactor Manufacturer:

Combustion Engineering

Turbine Generator Manufacturer:

Westinghouse

Architect/Engineer:

Ebasco

Commercial Operation Date:

9/24/1985

License Expiration Date:

12/18/2044

Cooling Water Source:
Once through system with the Mississippi River
as the water source
Number of Employees:
790
Parishes included in Emergency Planning Zone:
St. Charles and St. John
Environmental Impact
Generating electricity with nuclear energy prevents the emission of pollutants like sulfur dioxide (SO2) and nitrogen oxides (NOx) and greenhouse gases like carbon dioxide (CO2) associated with burning fossil fuels.
During 2011, environmental emissions avoided due to nuclear power plant operation in Louisiana included 19,000 tons of sulfur dioxide, 12,000 tons of nitrogen oxide and 12 million metric tons of carbon dioxide.*
Emissions of SO2 lead to the formation of acid rain. NOx is a key precursor of both ground-level ozone and smog. Greenhouse gases like CO2 contribute to global warming.
* Source: Emissions avoided by nuclear power are calculated using regional fossil fuel emissions rates from the Environmental Protection Agency and plant generation data from the Energy Information Administration.