The Entergy Nuclear subsidiary owns, operates, supports and provides management services to a national fleet of reactors in six locations in the United States.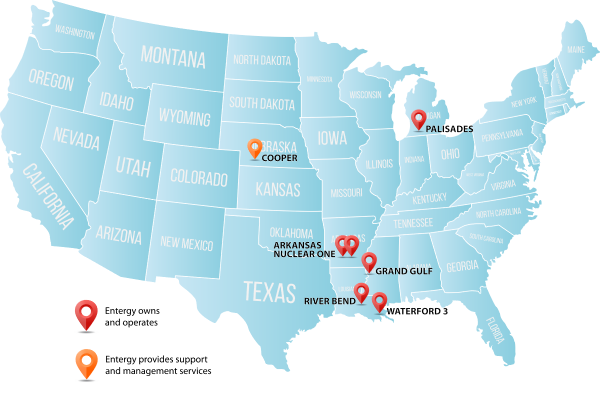 Entergy obtained a management contract in 2002 providing support and management services to Cooper Nuclear Station in Nebraska. The contract with Cooper's owner, Nebraska Public Power District, has been subsequently extended until 2029.
With approximately 5,000 nuclear employees, Entergy is also recognized globally as a provider of nuclear services to companies in the U.S. and around the world.