John A. Ventosa, Chief Operating Officer, Southern Fleet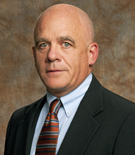 John Ventosa is the chief operating officer for Entergy's southern fleet. The fleet consists of Grand Gulf, River Bend and Waterford 3. Prior to this role, Ventosa held the position of Chief Operating Officer for Entergy's northern fleet since November 2014.
Ventosa joined Indian Point in 1991 as a system engineer for Con Edison and has held a number of positions of increasing responsibility.  
Following Entergy's purchase of Indian Point Unit 2 from Con Edison in 2001, Ventosa held a variety of roles including operations manager at IPEC, and assisted in combining units 2 and 3 into a single-site operation.
Ventosa also served as general manager, engineering for the Entergy Nuclear northeast fleet of plant and vice president, operations support for the Entergy Nuclear fleet. In that position he was instrumental in establishing an engineering pipeline and providing standardization to the engineering organization.
Most recently, Ventosa served as site vice president for Entergy's Indian Point Energy Center from December 2011 to December 2014.
Ventosa is certified on both boiling water and pressurized water reactors, and prior to joining Entergy, held positions in training, maintenance and operations support.
Updated 01/2015